Every day we process great quantities of information and it is becoming more and more difficult to define the books that are actually worth reading. Covers and reviews are getting more colorful by the day, but for us the best recommendation is that of a friend. We are very happy to share with you two reviews on important and interesting books, prepared by our creative friends from the NUST MISIS College of Economics and Industrial Management:
⭐7 Habits of Highly Effective People, by Stephen Covey
⭐Everything is Negotiable by Gavin Kennedy
If you, also, have read a book and have an unquenchable desire to share a review, send it to us at english@misis.ru ⬅️, we will be happy to publish it on our page.🤓
REVIEW 1
by Svetlana Gonta
"The 7 Habits of Highly Effective People" by Stephen Covey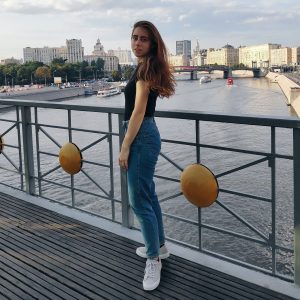 "The 7 Habits of Highly Effective People" is a self-help book written by Stephen Covey. It has sold over 20 million copies in 39 languages since first publication in 1989. Stephen Covey (1932-2012) was an American consultant on leadership, life management, teacher and organizational management consultant and the author one of the most valuable reference book for people who want to improve relationships with colleagues, managers or have productive social relationships.
This book is a reference in Time Management and Personal Change which synergy allows to use the internal potential of a person more effectively. At the beginning of the "The 7 Habits of Highly Effective People", it is described that there are many people in the world who have achieved great external success but have not been fully satisfied with the development of personal effectiveness and excellent communication skills with other people. The author noted that in the modern world, people are looking for quick solutions to their problems or short ways in achieving the desired result. However, it's necessary to change internal attitude to yourself and others in order to achieve visible results in the future.
In the book Covey uses a logical and easy-to-understand structure that allows to identify the reader's strengths and weaknesses, then mark opportunities for more productive interaction with people, and then realize a combination of strengths and skills. The author divides seven Habits into three groups. Group 1 includes Habits 1, 2 and 3 is covered self-confidence and self-knowledge (independence), group 2 (Habits 4, 5 and 6) is focused on developing teamwork, communication skills and improve relationships (interdependence) and group 3 (Habit 7) is concentrated on sustainable growth and improvement (renewal). For each Habit there is one chapter which helps for get information about the value and significance of it:
Habit 1: Be proactive – A person should direct energy and work on a subject which can be influenced on and should not spend time discussing and solving unnecessary things that will not be important in the future.
Habit 2: Begin with the end in mind – It's necessary to know the future goal which helps person to guide decisions and keep focused.
Habit 3: Put first things first – Setting priorities in life and at work determines the nature of a person's actions, opens opportunities for realizing potential. Covey illustrate the importance of weekly planners and the time management matrix.
Habit 4: Think win/win – The author emphasizes the relevance of the ability to find compromises, find mutually beneficial solutions and work with an eye to the future.
Habit 5: Seek first to understand then to be understood – A person should strive to understand the situation, as well as the motives of people, their needs, and only then act to avoid hasty conclusions.
Habit 6: Synergize – Covey claims the whole is greater than the sum of its parts and encouraging individual contributions in a positive way is an effective habit in communication and teamwork.
Habit 7: Sharpen the Saw – This habit combines all the above. Without spiritual development, the six skills will be useless, so it is important for a person to know and understand inner perception, to look back and think, to develop and follow principles. This is the main term for the effectiveness of life.
This book has helped and helps millions of people around the world to understand themselves, identify key areas of life and develop the interacting with people. The author conducts a direct dialogue with the reader, without using complex terms that are not always clear, gives examples of integration habits in life and shows that using new skills in various situations people achieve success.
To sum up, this book is guide for make yourself successful, taking control of your life, managing and improving relationships with family, friends, colleagues and finding a healthy work/life balance. I believe that reading it will be useful for students, for people who are employed (regardless of their position) and also who are looking for work because determining life priorities and goals are important at any age.
REVIEW 2
by Ann Kalutskaya
"Everything is Negotiable" by Gavin Kennedy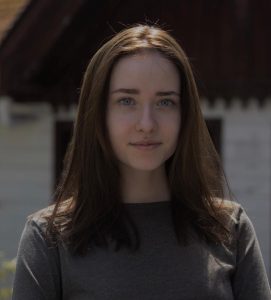 The book "Everything is Negotiable" written by Gavin Kennedy is one of the most useful, readable, comprehensive non – fiction book for those people who want to learn the art of effective negotiation. The author of this book aims to encourage people to negotiate, which will make sense, that is, will not be held in vain, and also Gavin Kennedy is trying to convince the reader that from early childhood all people have special skills of negotiation process, which is absolutely necessary to develop. And indeed, the goal set by the author is achieved and every reader can judge it after reading all the chapters of the book "Everything is Negotiable".
As a leading negotiator and creator of his own concept for the negotiation process, Gavin Kennedy reflected five basic thoughts in each chapter, which will certainly help to better understand this book and its theme:
The main types of negotiators and their behavior are compared with animals such as donkeys, sheep, foxes, owls.
It is necessary to negotiate constantly, because negotiations are not a competition, but a means to achieve a specific goal, so it is always necessary to negotiate even in harsh conditions.
There is no need to give in negotiation.
In order to knock down the price, you need to shock the first offer.
All details are important in the negotiation process.
It is necessary to note that for a better perception of each chapter, and therefore of the basic thoughts that the author wants to convey to the reader, the book is written in simple language without using complex constructions, so that every reader from beginner to professional in this subject can read this book without difficulty.
The book has many strengths, and especially the fact that the book is certainly informative on the subject of negotiations. The author approached its writing responsibly, trying to inform and reveal the art of negotiation as deeply as possible. But the only drawback of this book is that the style of writing and narration can be negatively perceived by some readers, as the fact that the author from the beginning of the story without any embarrassment comparing different types of negotiators with animals, may be perceived by readers not quite positive.
Thus, I am absolutely sure that this book will be suitable for any reader: working, unemployed, student, manager, engineer, etc., because every person in his or her life faces the process of negotiation, and in this process,  it is very important to learn to behave properly. That is why there is no doubt that the book "Everything is negotiable" written by Gavin Kennedy will help everyone to learn the art of negotiation.