An interview with Natalya Sukhova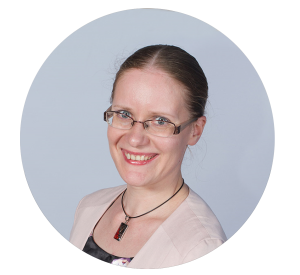 My name is Natalya Sukhova, I am an Associate Professor here at NUST MISiS. I have been teaching here since 2013. The subjects I teach at the Master's level are Lifelong Learning and Quantitative Linguistics.
Can you describe us your background?
My background can partially explain why I teach such different subjects at the master's level adding my applied and theoretical courses on Phonetics at the Bachelor's level.
So, I am a philologist, a teacher and a translator and interpreter by my diploma qualification. My major at the Ivanovo State University was English phonetics which I have always adored. That's why I teach phonetic disciplines. However, I am a scientist and my scientific interests lie not only in the English language domain, but also in nonverbal semiotics, gesture studies, multimodal linguistics and public relations. That prompts a bit my teaching career: as I was teaching ESP for 12 years in Lomonosov MSU, and as I am doing various courses here.
Did you find it challenging to teach?
Truly speaking, I have had a dream to be a teacher, English teacher, by the way, since I was 10 years old. And I have been teaching since I was 17. I like the job very much. All difficulties if they arise I take as a challenge, or rather as an experiment and it really encourages me to improve or find solutions for me and for other people, my students.
What do you think of the "international" component of the program?
I think this is the best thing in our programme. The whole idea was that we teach communication through real communication. These words can become the reality once you are among people from different countries, once you hear their opinion on any subject and it is unexpectedly different, once you hear their stories with the flavor of their culture and their background. I am on the programme from its start. And here it was my first experience of a very close communication with Ghanaians, with Spaniards and people from other countries, and it makes me very happy.
Would you recommend joining the program and for whom?
I do it all the time. I think the program is designed for people who are not afraid of taking some other path in their lives. Here they would enter the programme on Linguistics and would be studying Branding, Communication theory, Project management and many other non-linguistic disciplines in a truly multinational environment with the best practitioners. It broadens the horizons and makes one's life interesting!
The programme is apt for people with any sort of background: technical, linguistic, social sciences, etc.